We're the Hand family. We have had the awesome experience of living in Alaska for 25 years now, and still think this is the most amazing place to be! We are pleased to be able to share our home with you.
Welcome to Alaska's Harvest B&B!
We are conveniently located only 2 miles out of Palmer, on a beautifully wooded 15 acres with peaceful walking trails, a barn with the sheep we raise, and the moose who meander through our back yard. The most incredible thing we have to offer is the spectacular view of the surrounding mountains. Featured on our opening page is just part of our view! Enjoy!
– Joe and Collette Hand
We're the Hand family. We have had the awesome experience of living in Alaska for 25 years now, and still think this is the most amazing place to be! We are pleased to be able to share our home with you.
---
---
Amenities
Each room is equipped with kitchenettes housing a microwave oven, toaster oven, coffee maker and compact refrigerator/freezer. Once booked, each is stocked with coffee, creamer, sugar, flavored teas, fresh fruit, pastries, hot and cold cereals, milk, juice, bagels and creamed cheese, bread, butter, jelly. (combinations of contents vary)Each of the 6 Rooms/Suites will provide the following amenities for our guests: The items are either located in the room or stocked in the adjoining restroom.
Alaskan decor
TV/VCR/DVD, cassette, CD Player
Wi/Fi Broadband Internet
Flyers, pamphlets and maps for vacation activities and tourist attractions
Alaskan books and magazines
Extra blankets and pillows
Ironing board and iron
Fire extinguisher
All 7 bathrooms are complete with towels, washcloths, toiletries and blow dryers.
For an undesignated donation amount our washer and dryer may be used, laundry soap is provided.
RATES & POLICIES
Knick's Nook – $105.00/night
Bear's Den – $135.00/night
Reindeer Room – $135.00/night
Creekside – $135.00/night
Gold Mine – $135.00/night
Pioneer Suite – $155.00/night
Colony Cottage – $800.00 / week (no 'per person' additional charges)
Weddings: see information below
Payment
MasterCard and Visa, Discover, cash, local checks and Traveler's checks accepted. No charges until you arrive. Credit card number and expiration date required to hold room reservation.
Cancellation Policy
No charges if cancelled prior to 14 days from your first reserved night of stay. Cancellation fee charged to your credit card in the amount of the first night's stay for each room reserved.
Reservation implies agreement with cancellation policy.
Check In / Out
Check In: Anytime after 4PM
Check Out: 10:00 AM
(unless prior arrangements are made)
Non-Smoking
Alaska's Harvest is a no-smoking, non-alcohol B&B. Thank you for being courteous and complying with our preferences on this.
Weddings
Please click here for more information
Alaska's Harvest B&B is a member of Greater Palmer Chamber of Commerce, Alaska's Mat-Su B&B Association, and the B&B Association of Alaska.
NOTICE FOR ALL EVENTS
We do not get trash pick-up service here at the B&B so by booking an event, you agree to haul out all of your own garbage, with you, when you leave. Have a pick-up truck bed handy to toss black trash bags in or whatever works for you. Please bring your own trash bags as well.
See and Do the Mat-Su
There's all kinds of amazing things to do within a short drive of Alaska's Harvest Bed & Breakfast! Take a look at just a few of them listed below, and feel free to ask about other exciting adventures in the area.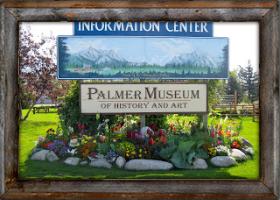 The BEST place to stop FIRST is at the Palmer Visitor Center in downtown Palmer. They have brochures and information on everything of interest in this area. You can also write or call for information on the Palmer area, to be organized before you arrive. Palmer Visitor Information Center – PO Box 45, Palmer, AK. 99645. 907-745-2880 Fax: 907-746-4164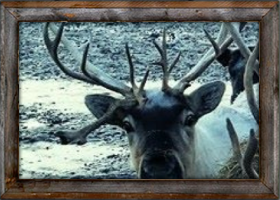 We have a reindeer farm in the heart of our agricultural part of Palmer, 10 minutes from here. You can call them for a tour reservation at 907-745-4000. It rests at the base of Bodenburg butte, only 800 ft elevation and is a great little hike for taking in a view worth the climb!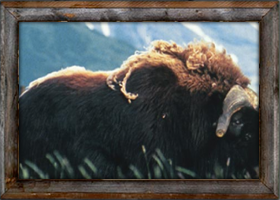 Only 10 minutes away you can see the majestic musk ox of Alaska. Click on their link to see more info, tour hours and rates.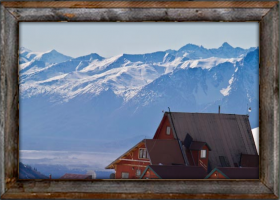 Take the 15 minute drive up to Hatcher Pass to take in the view from a popular snow boarding location here in the valley. Click on the link above to see a map and read more about this historic site approx 8 miles from here. There is a day use parking fee and a separate tour fee. The visitor center is closed during the winter.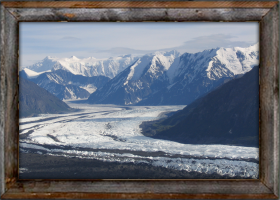 From Palmer drive North East on the Glenn Hwy to see Matanuska Glacier. It is at mile 102, approx 60 miles from here. Every mile of the drive is picturesque and well worth the trip. You will follow the Matanuska river and usually see plenty of moose along the way.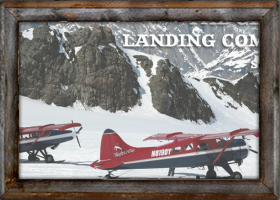 Enjoy a flightseeing tour of Mt. McKinley out of beautiful Talkeenta, approx 70 minutes north of here.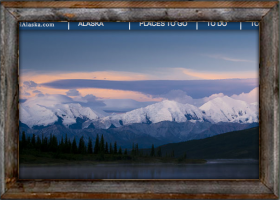 Visiting Alaska is about meeting incredible people and exploring diverse destinations. Alaska is so big with such a wide variety of things to do and see it would be impossible to name them all.
If you need catering services, CaterAlaska is a professional, affordable business with a great reputation that can make any event a success!
Alaska's Healing Hearts year round nationwide outdoor programs include hunting, fishing, and other outdoor recreational programs for our nations brave wounded warriors.
The Dirt Sheep
When I am not busy changing sheets and getting things ready for the next guest, I make time to enjoy some of my favorite things – I sheer my sheep, then spin and dye the wool. I also love to get my hands dirty and make pottery. These hobbies have evolved into me having an on-site gift shop, The Dirt Sheep, where you can browse for a souvenir to take away from Alaska with you. You can see what I am currently working on, or just say hello and "Like" my page on Facebook by clicking here!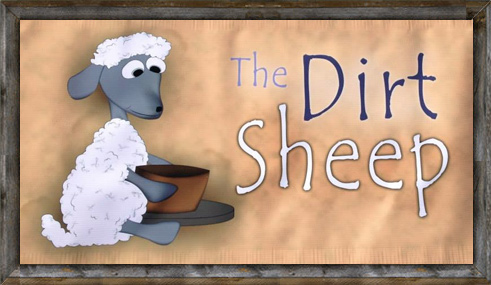 ---
I'm lucky enough to have a space at the Alaska State Fair, here in Palmer, every August. I get to meet such interesting people and share what I've created throughout the year. The state fair is always the last week of August and first week of September and during that 2 weeks, The Dirt Sheep is on site at the fairgrounds. The rest of the year, it is located here at the Bed and Breakfast and is full of my hand made pottery and home grown wool, roving and yarns. Locals shop The Dirt Sheep all year long, so feel free to visit the booth/gift shop while you are here.